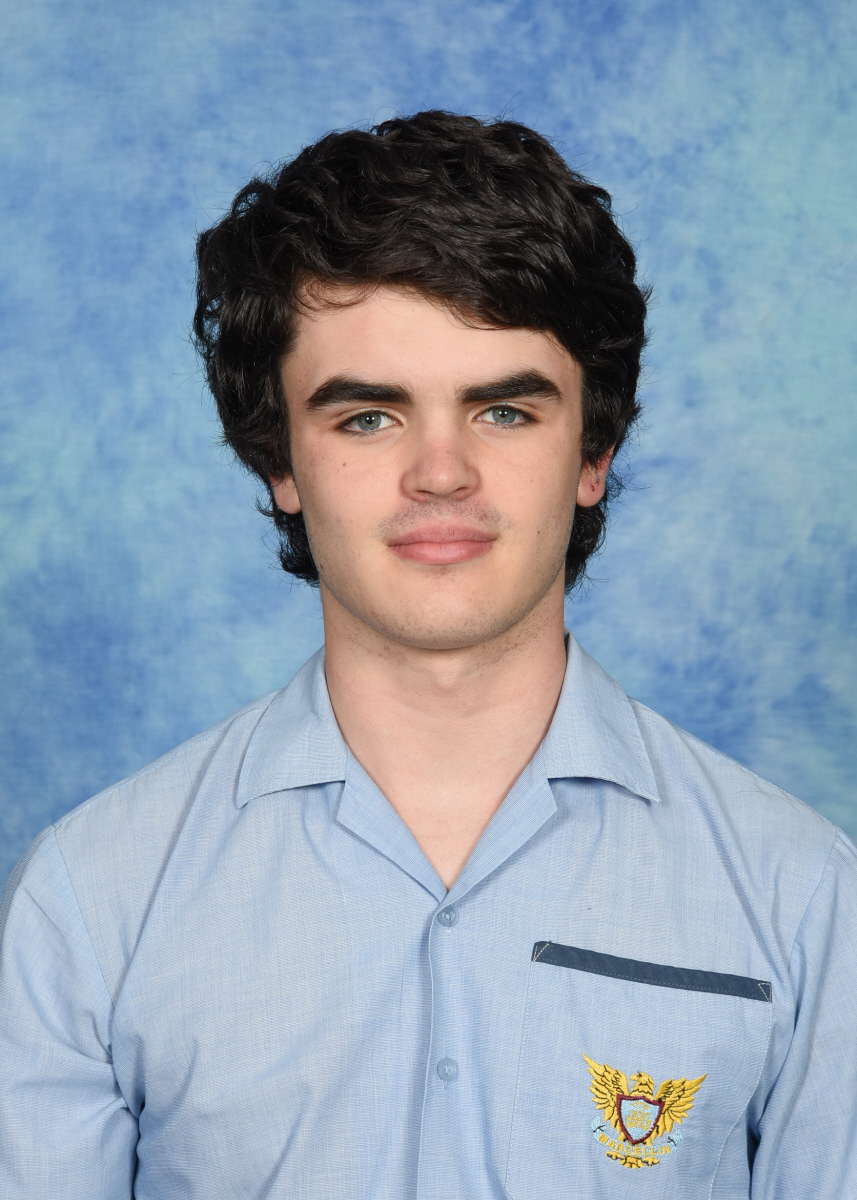 The theme of my entire Studio Arts process was Fear, I explored this through still and animated photography. I specifically looked into fear of outsider judgement as well as how fear of failure can inhibit an individual's ability to break out of negative habits . This was represented through photographs and cinemagraphs of people doing things showcasing their emotion through their actions and facial expressions.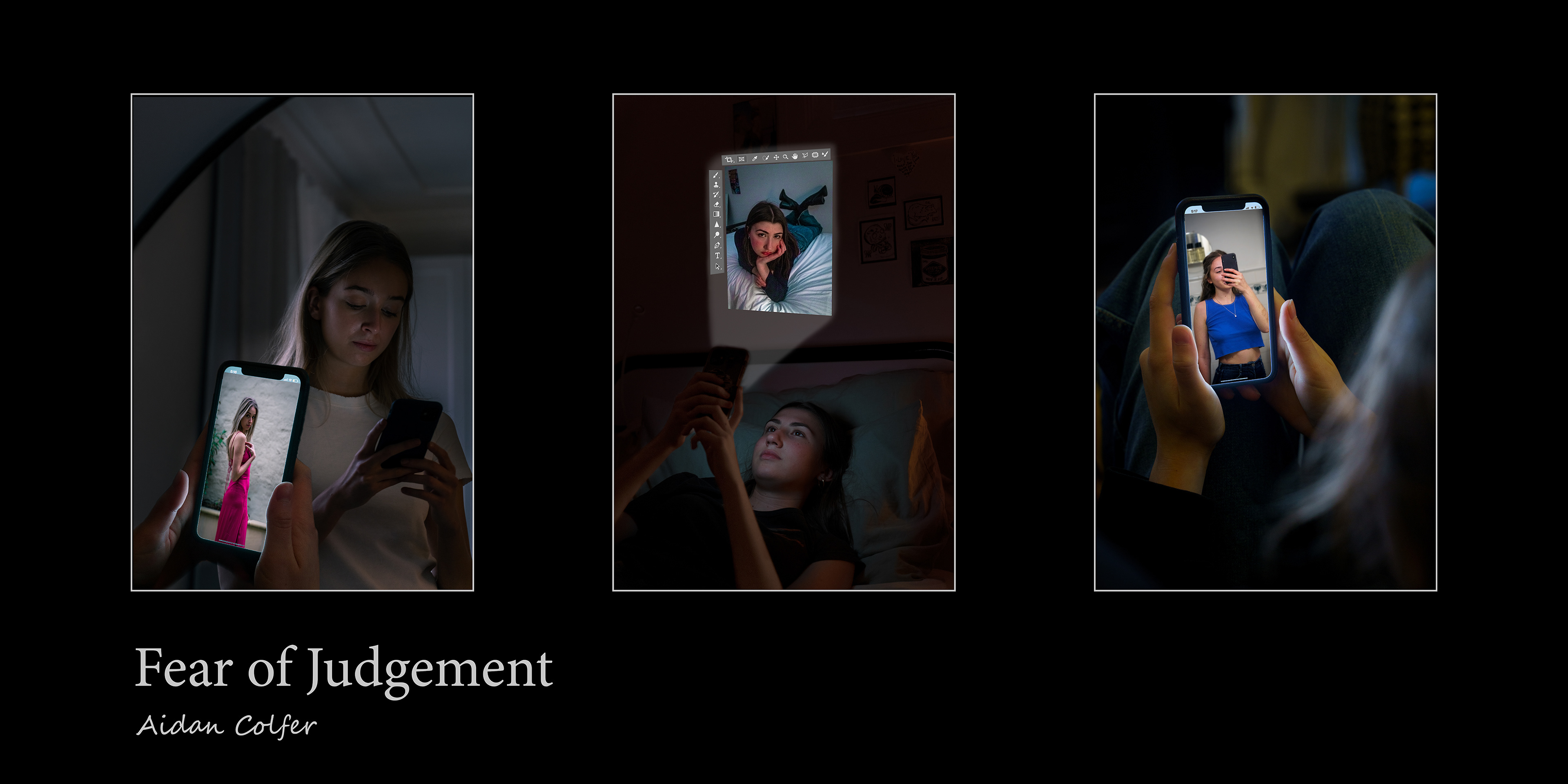 Digital photography
75cm x 37.5cm
This artwork attempts to explore the feelings of insecurity that can occur in a hyper digital age, where self worth is associated with online image.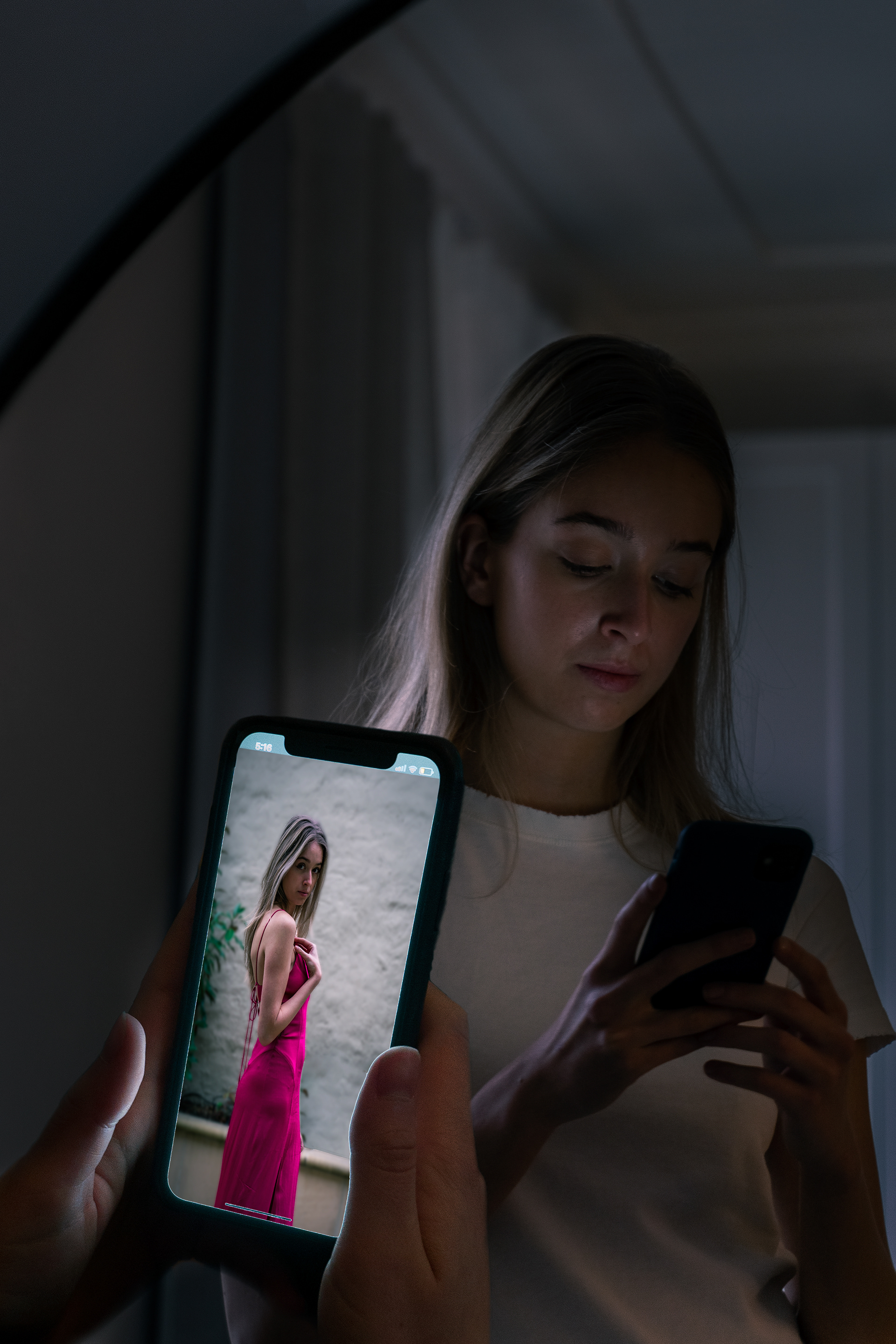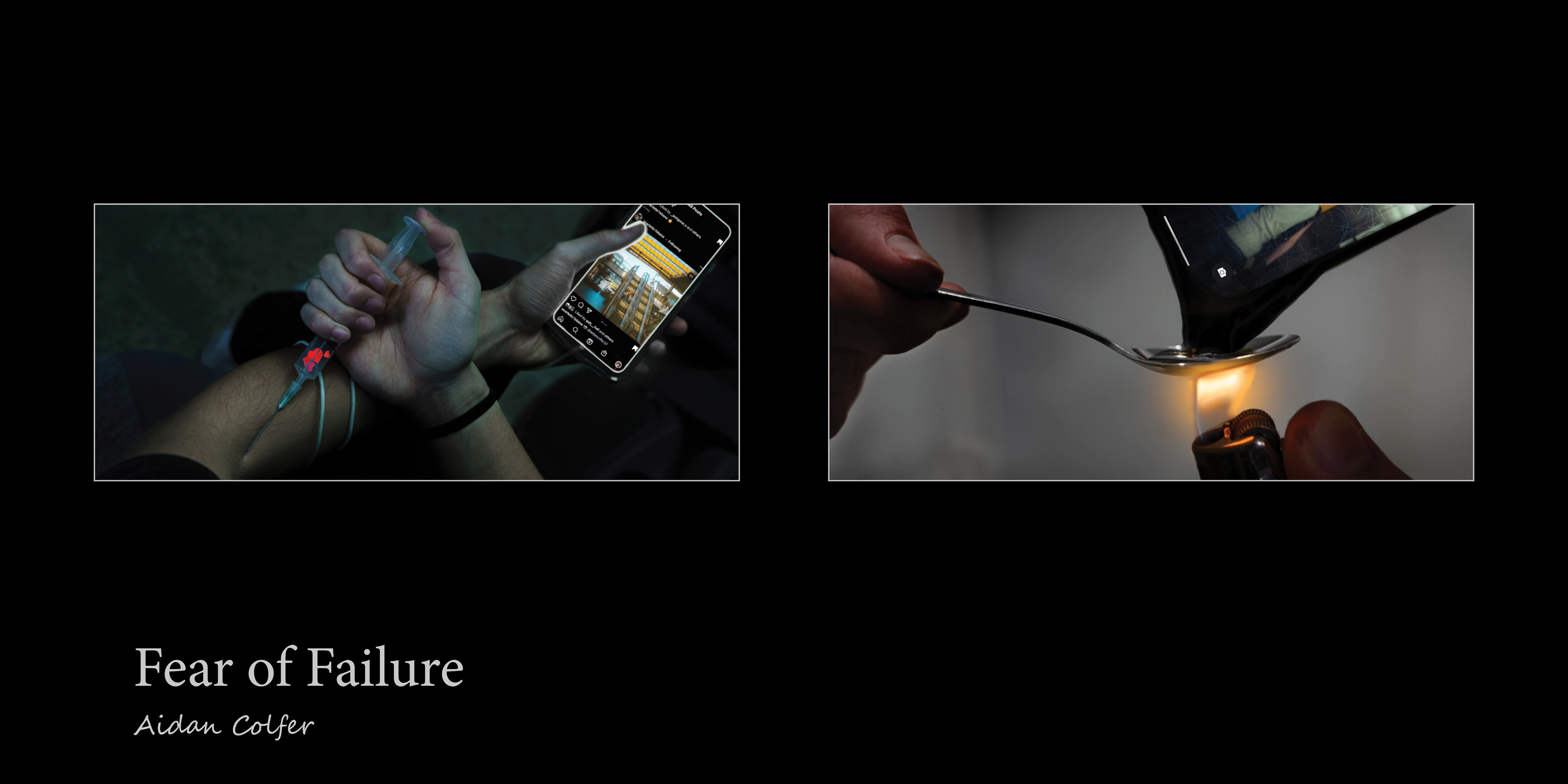 Digital Cinemagraph

75cm x 37.5cm

The artwork explores the consumption of social media by making a comparison with drug use.