The focus for my Studio Process this year was the theme of water. I felt attracted to both natural and artificial environments in which the beauty of water can be captured in its elusive, uncontrollable state. The conceptual possibilities I pursued for my focus were seascapes, isolated water droplets, water in natural environments, and throwing water. From these conceptual possibilities, I progressively explored, refined, and developed, my ideas which produced a total of 10 potential directions at my disposal by the conclusion of my Unit 3 Studio Process. Transitioning into Unit 4 saw my ideas start to change in order to accommodate for lockdowns that had all of Victoria stuck inside a 5km radius. I adjusted my ideas, allowing for slight alterations to my potential directions to ensure I could still present a high quality series of artworks. A significant change was opting to use the Yarra river as the predominant source of my water subject matter rather than the ocean down the coast. This allowed me to produce artworks that capture both long shutter speed and fast shutter speed imagery in a beautiful manner. I am really pleased with the digital presentation of my final artworks. Despite challenges and adjustments I was faced with, I feel that I have effectively communicated a real sense of cohesiveness within my folio of artworks, clearly and strongly communicating the beauty of water in motion.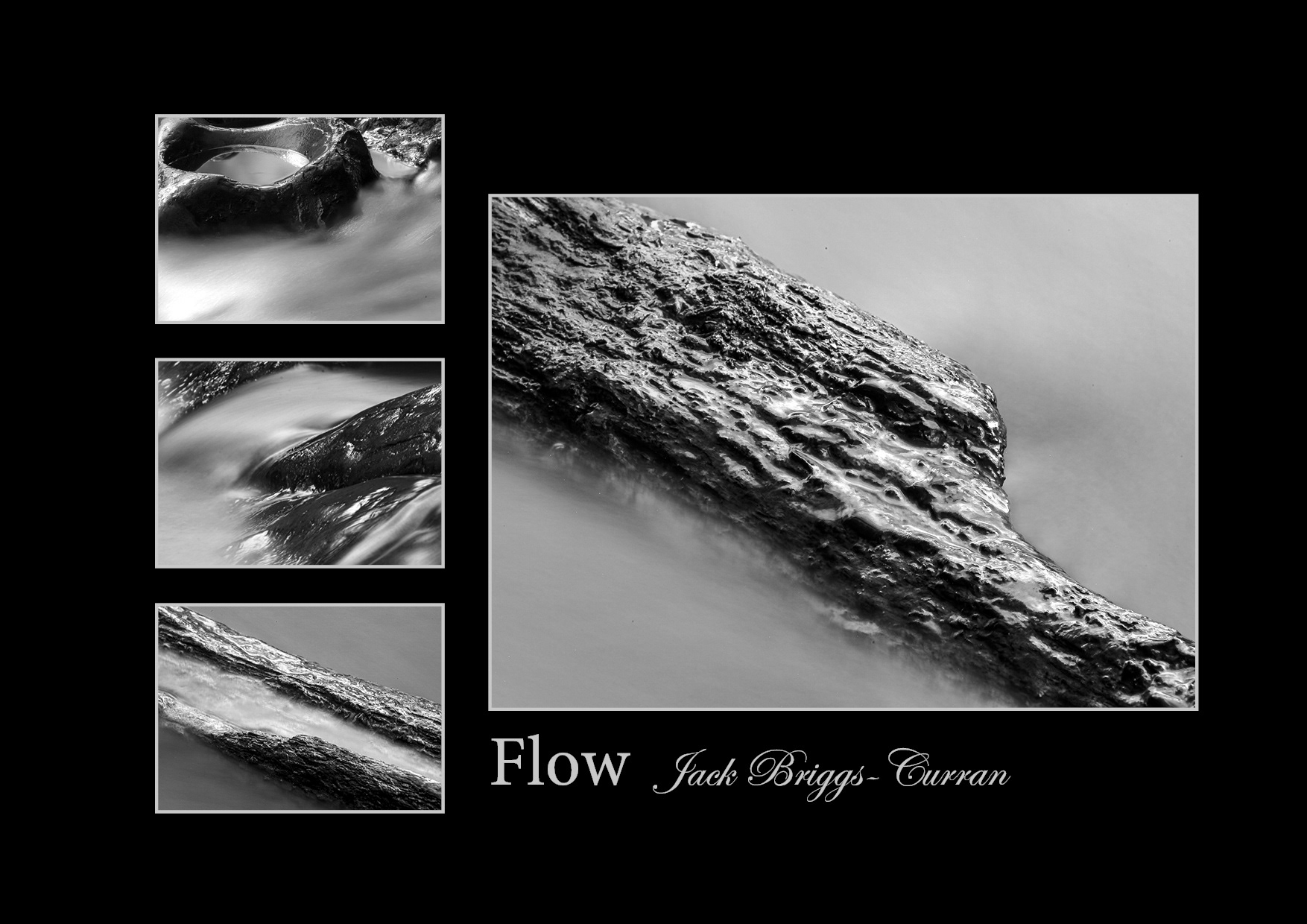 Flow, the first of four final artworks, communicates the beauty of water in motion travelling through the natural environment of the Yarra River. The mist-like effect helps to communicate a sense of calm within the beauty of the water passing effortlessly around different subjects, such as rocks and logs.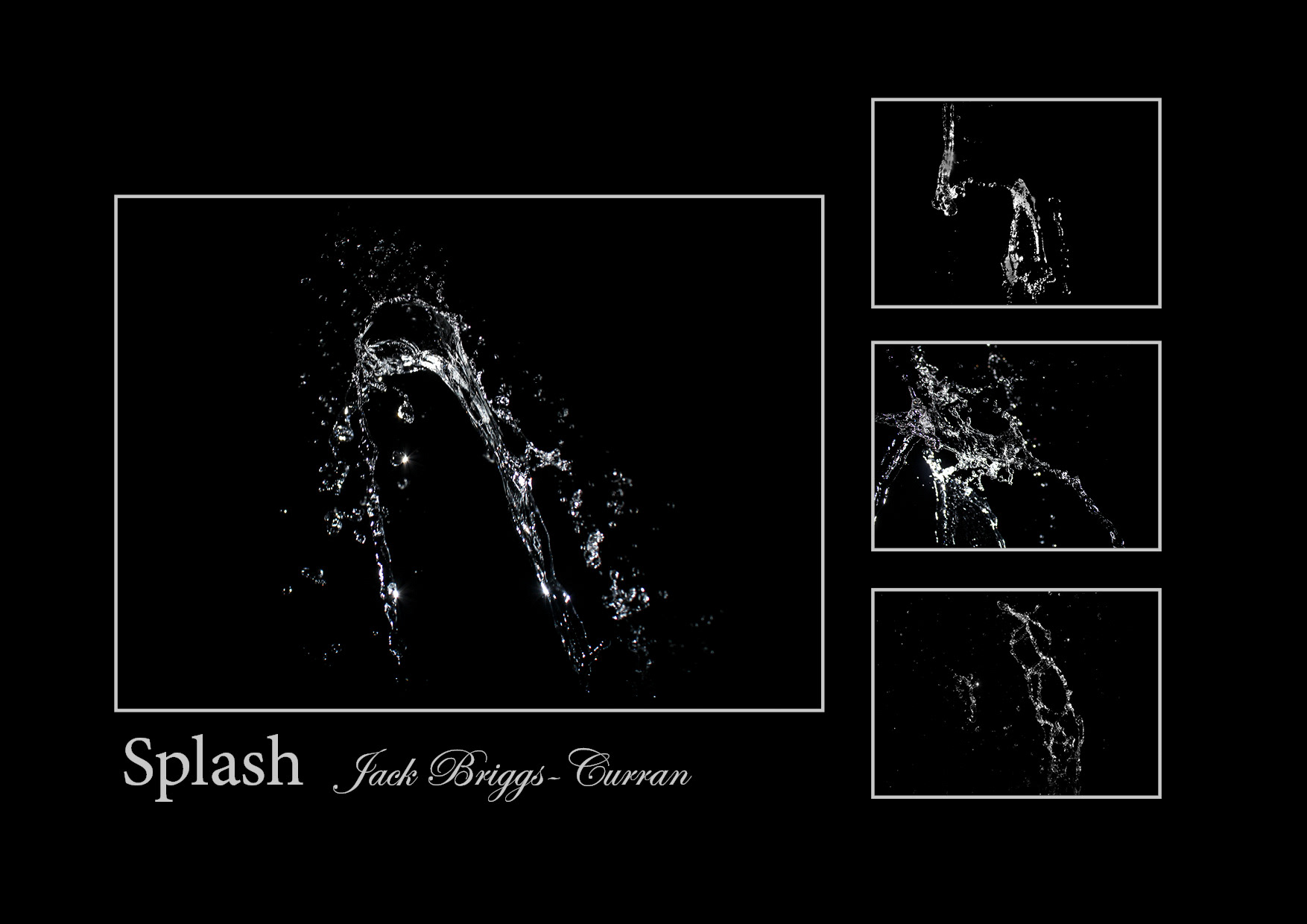 My second final artwork, 'Splash', communicates a sense of awe and wonder toward omnipresent moments. The use of a fast shutter speed freezes the movement of water in time, a moment that without photography would pass without notice.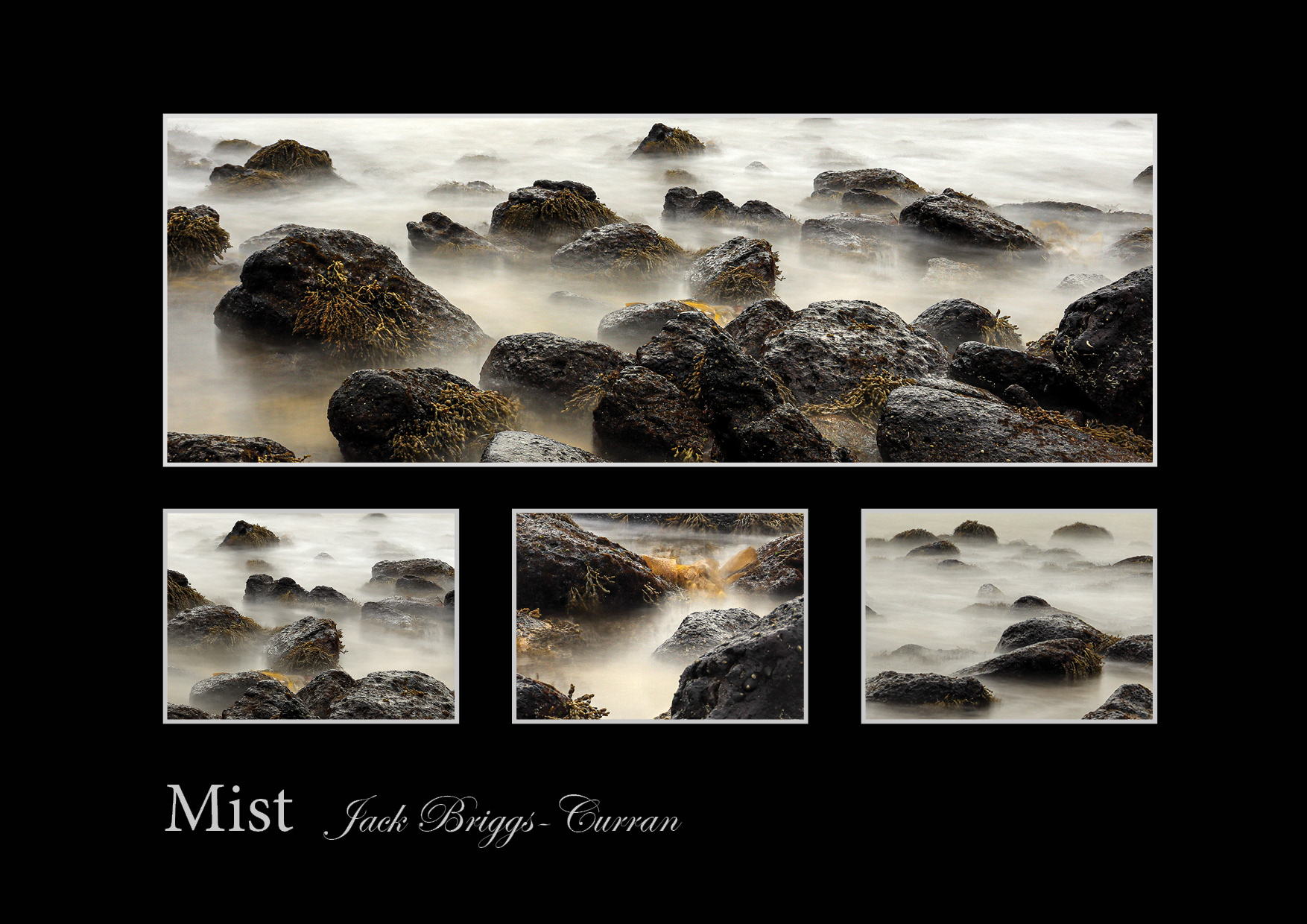 'Mist', is a presentation of four images that effectively embody the beauty of water in motion. The imagery contains touches of vibrant colour, paired with both smooth and rough textures amidst the ocean and rocks that help communicate a balanced, harmonious series of aesthetically pleasing images.

My final artwork, 'Glimmer', showcases the beauty of water in a still, black and white composition. Drawing meaning to the omnipresent moments these images have created, suspending the interesting forms and textures amidst the imagery to communicate a sense of awe and intrigue.