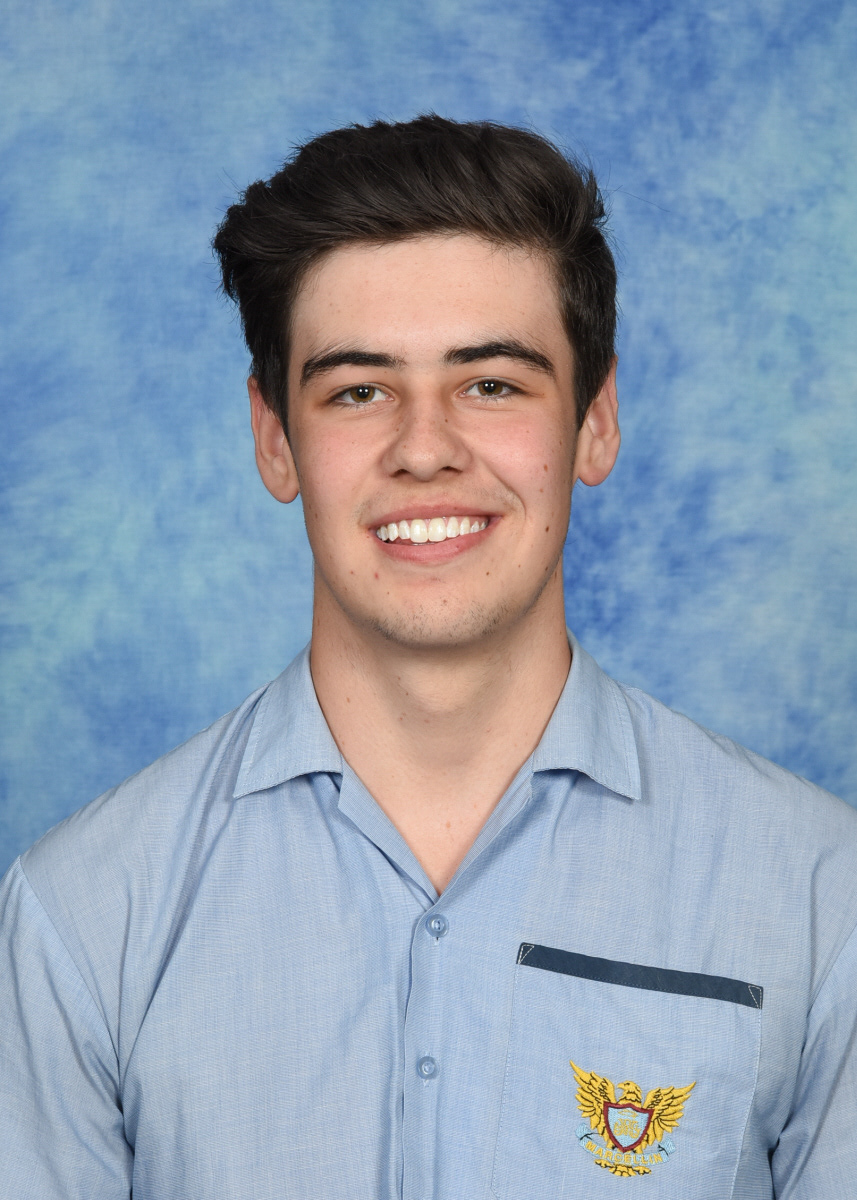 The Lifting table was an idea which was inspired by a common issue which many are unfortunately too familiar with, Manual handling injuries. After recently hearing about a close friend injuring their back whilst loading a heavy item into their car, I was determined to create a product which would take as much human effort as possible out of basic lifting tasks. The Lifting Table took concepts from similar projects and built upon them to meet the specific needs of my idea. It needed to be transportable, easy to store, reliable and able to raise/lower loads of up to 40kg (a fully loaded camping fridge) to and from roughly 1.5M above the ground. In order to meet these guidelines, the project was constructed with lightweight yet strong pine and braced in areas which undertook greater loads. It was transportable as it collapsed to a reasonable size and could be pushed around on castor wheels, it can also be stored underneath almost any bench/ table when at its lowest point. However, after testing, a major change in the design and various improvements the Lifting table could only safely raise loads of maximum 21kgs.
The Lifting Table saw a major change in design during its production, with the initial manual rotary actuator removed and replaced with an electronic Linear actuator. This change was put in place in order to increase the overall load capacity, ease of use and to take as much human effort as possible out of operating the product. Implementing the electronic linear actuator allowed for the system to be controlled with a wireless controller. This also allowed various safety features to be added to the initial design such as a buzzer for when its in use to alert those close by to stand clear. Limit switches were also installed for the linear actuator which allowed me to set the highest and lowest points so it could not go above or below the safe operating height. In order to make the lifting table look as appealing to its target audience as possible, I coated the timber in tung oil (a type of wood stain) to emphasise the natural grain of the timber. The actuator and majority of electronic components and wiring is also hidden within the top piece under the surface to give The Lifting Table its sleek look which can also makes viewers wonder how it is raising.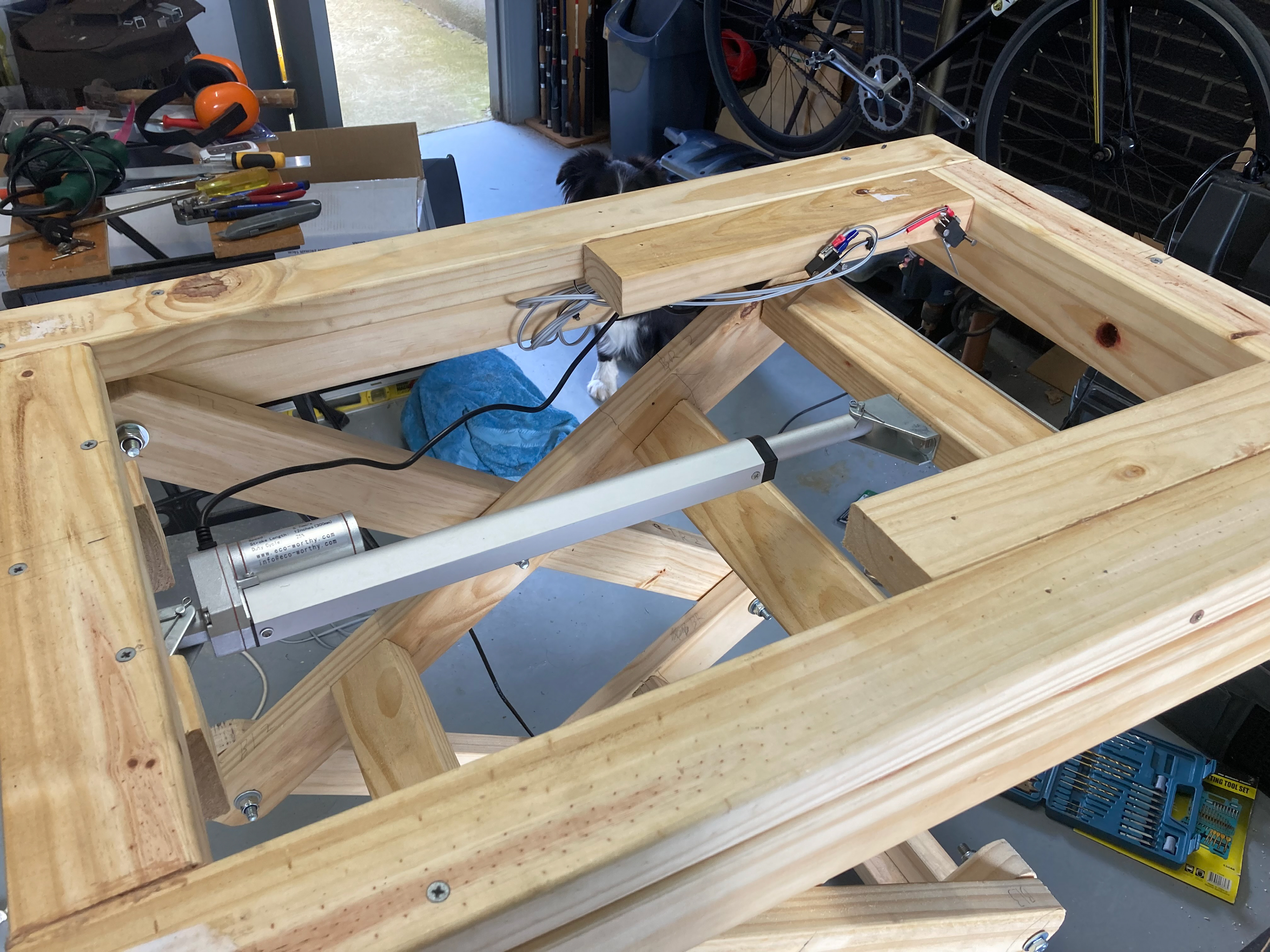 A view of the Linear actuator and hidden electronics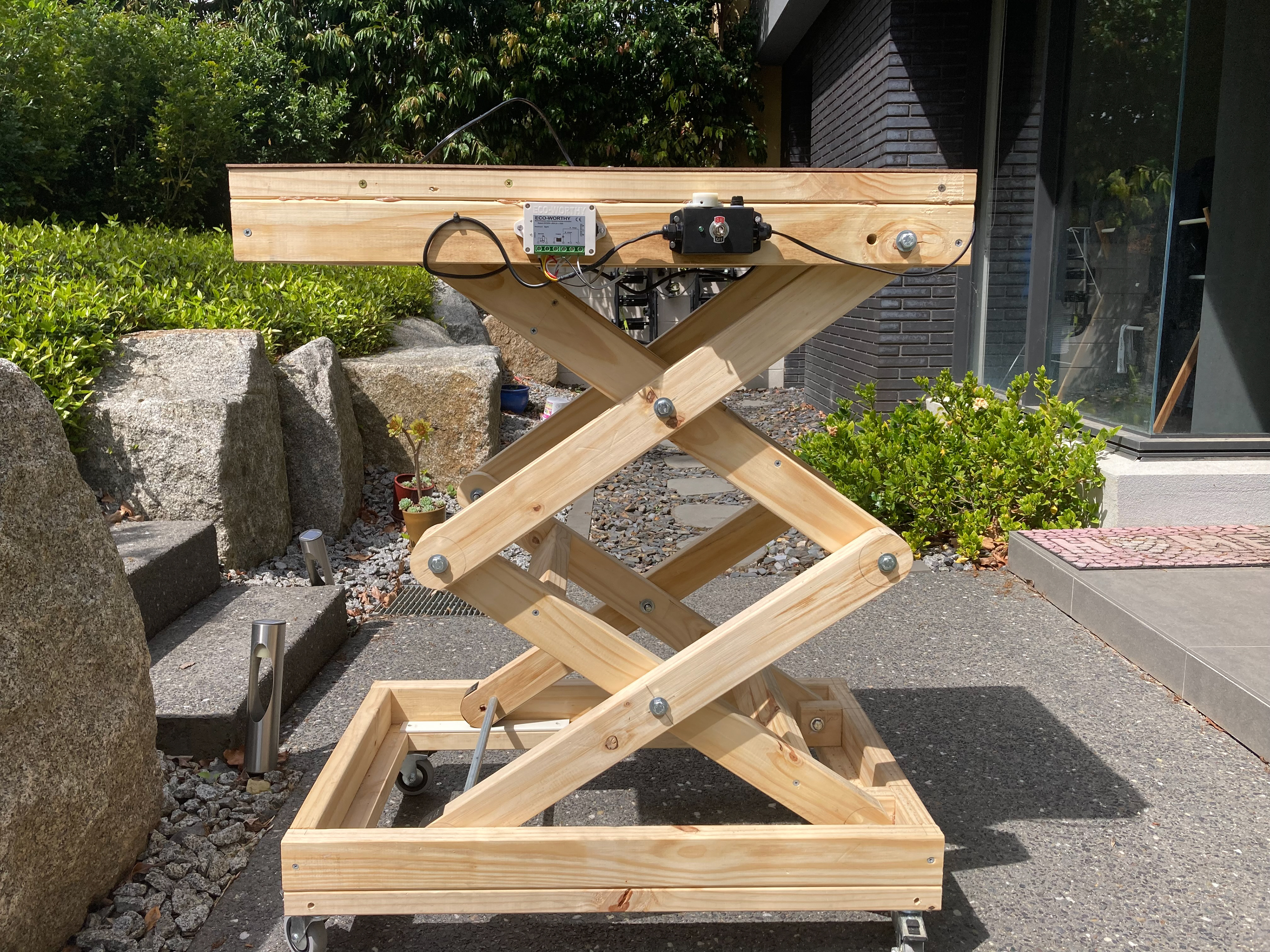 A view of the control switches for The Lifting Table.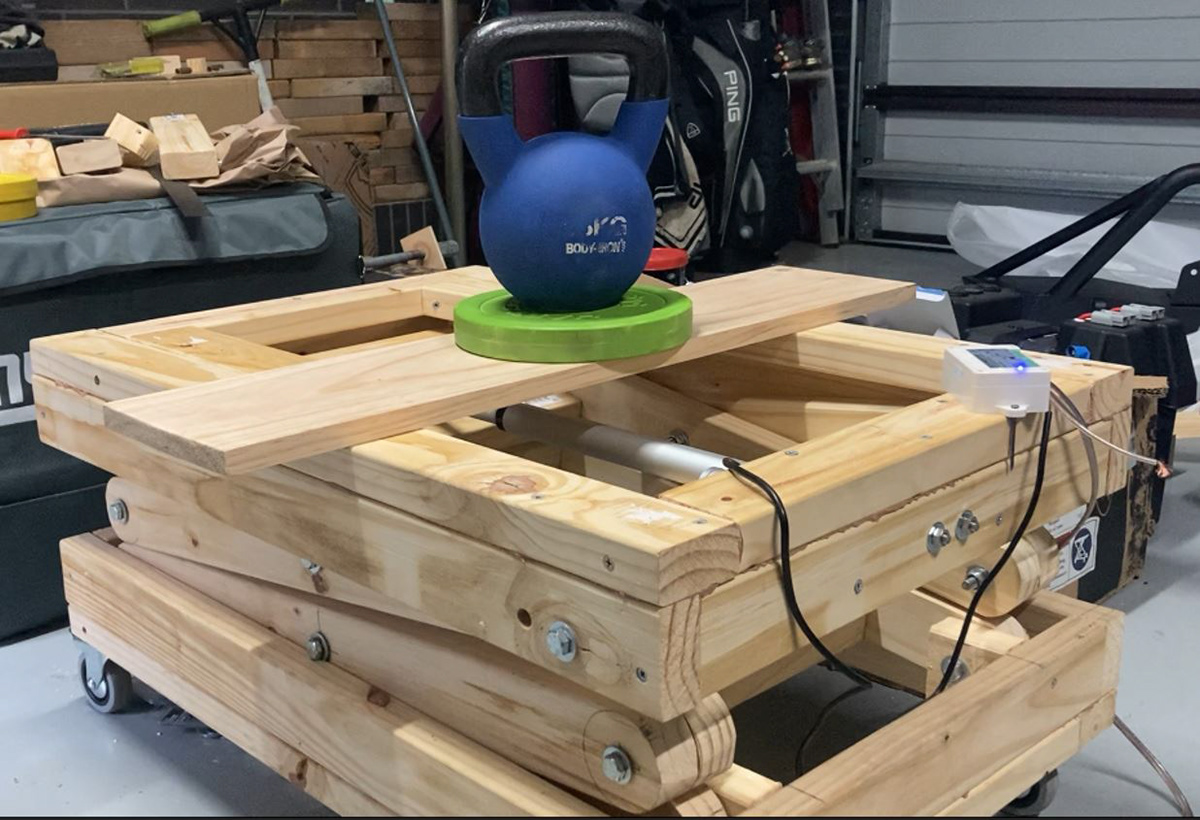 An image of The Lifting Table at its lowest point preparing to raise 21kgs